ABOUT MOHALL DRIVING SCHOOL
MDS History
Founded a decade ago, MOHALL DRIVING SCHOOL-MDS, has since then earned a track record of success rate higher than the national average and is now the reference school for learner drivers. The motto to change the landscape of learning to drive in Mauritius has always been constant attempt of M.D.S instrutctors.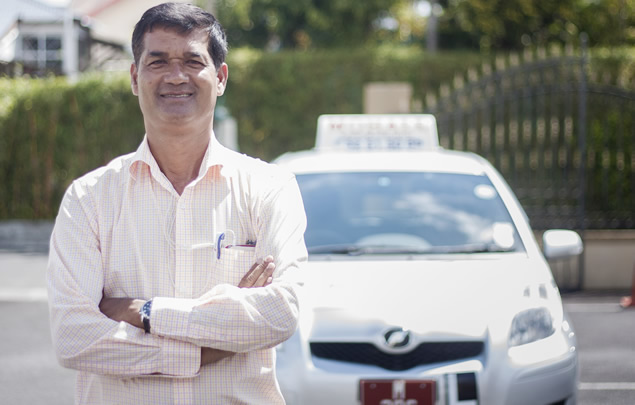 2010, the opening of M.D.S marks a step ahead in improving and enhancing the art of driving within a well structured syllabus. M.D.S is now equipped to educate and coach learner drivers and new drivers with the following courses:
INTERACTIVE ORAL TEST
ORAL TEST ON BOARD
BEGINNERS DRIVING COURSE
ADVANCED DRIVING COURSE
SAFETY CHECKS AND MAINTENANCE
MDS History
MOHALL DRIVING SCHOOL – M.D.S is managed by V.Mohall. Mr Mohall a former fireman in the Government Fire Services for 15 years and has the experience in driving all types of fire equipped vehicles. He has undertaken various courses in driving and defensive driving.

He is now a driving instructor with a decade of experience .He is currently a member of International Association of Drivers Education in the UK. For M.D.S, the formation of drivers is a mission and a challenge to make driving an ongoing educational process in Mauritius and make our road safer.
Courses' materials used
LESSON RECAPS
PROGRESS CHART
DRIVING ASSESSMENT REPORT
BASIC MAINTENANCE AND SAFETY CHECK
VISION IMPAIRMENT GOGGLES
DVD ON HAZARD PERCEPTION
DVD ON DRIVING LESSON
MOHALL DRIVING SCHOOL (MDS) - ALL RIGHTS RESERVED - DISCLAIMER - DESIGNED & DEVELOPED BY ARYANCREATIONS